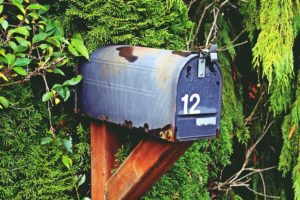 Once you've got your Home Insurance renewal the most common next steps are;
check the premium
skim read the covering letter
pay the premium
file the letter away
Well maybe you should consider a couple of other things first?  And the first one isn't to shop around, we save that until last!
1) Check your sums insured are adequate
This is really important, if your sums insured are too low you will be termed as underinsured and this could affect the amount that you are paid should you have a claim or whether the contract is valid at all if you are significantly underinsured.
Buildings sum insured – it should represent the full cost of rebuilding your home
We don't recommend insuring the buildings of your home for the market value.  You will be paying a higher premium than you need as the market value includes the cost of the land is based on local property trends.   Also worth noting that for some listed homes or more unusual construction methods the cost of rebuilding could be higher than market value so you could be underinsured.
You can get a free online rebuilding estimate by visiting the BCIS website (there is a link in the footer of this article) which will cover most types of UK property.  However, if your property is listed and/or was built before 1700 you'll need specialist advice, an insurance broker can talk you through the next steps to getting the correct valuation.
Contents sum insured – It might cost you more than you think to replace all of your possessions
 Estimating the cost of replacing all of your contents isn't that easy, everyone's home is different and we all buy different things.  We'd recommend making a quick inventory of the larger value items in your home as a starting point – and we don't just mean the TV and other electronic goods!
The simplest way is to work room by room in your home and write down values for items, breaking them into categories will help and we've listed a simple excel worksheet at the bottom of this article to help you.
If your policy offers a blanket sum insured of £50,000, £75,000 or £100,000 it is worth checking the most that your insurer will pay for any one item, pair set or collection, often these limits can be really low and you may have items that will cost more than this to replace.
Cover outside the home – as a family you probably take more away from the home with you than you might imagine
Not all policies automatically insure items away from the home so check the cover under the Personal Possessions section.  This section of the policy will allow you to insure a blanket amount to cover smaller value items such as phones, clothing, jewellery and wearing apparel amongst other things.
There is usually a single article limit and generally the better the policy the higher this limit is.  If you have items over this amount and you take them away with you then check that your insurer can add them as specified items on your policy.
2) Check the basis of the contract – the "Statement of Fact" document
Insurers rely on this document to assess whether to insure you and at what price.  You should ALWAYS check this document and if something has changed tell your insurer or broker immediately, even if it is part way through your policy as there is a duty of disclosure in most contracts to let the insurer know when your circumstances change.
Again this check is crucial if your policy has renewed year on year as your circumstances may have changed from when you first purchased the policy.
3) Check you are getting the best deal – not just a cheap price
Once you have ironed out the above points you can now shop around knowing that you are getting quotes based on the accurate cover you need.  Don't just rely on a price comparison site though, you may get a cheaper price than your renewal but beware that you aren't losing essential cover from the policy, they won't tell you what covers they cut out to get reduce the premium!
Beware of the cost of paying by instalments too, most policies charge for the privilege of paying by instalments but check that the APR isn't extortionate.
4) Speak to us – we'd love to help
At Cascade we have access to range of Home Insurance products and we offer free no obligation advice and quotations.  We will talk to you about your needs and make sure that your policy gives you real protection for total peace of mind.  We also have our own schemes for instalments that we believe are much fairer in cost than some of the other options
You can call us on 01233 512548 or email julie@cascadeins.co.uk If you prefer we can call you, register your details on our contact form and we call you.